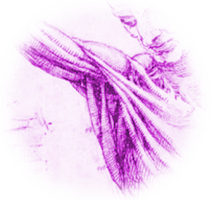 Order Must Be Restored at its Deepest Level
This unique approach of Interconnected Mechanobiology     (I-MEC) enhances your body's natural abilities to heal and improve itself. I-MEC restores order by affecting the electrical function of the body. Rather than managing pain, we address the root cause and help you understand and resolve your pain.
Our therapists utilize the application of pressure which causes a natural response called the piezoelectric (pressure electric) effect. This can dramatically improve the way you function. As a result, you can reduce pain, slow degeneration associated with aging, enhance your athletic abilities, and boost your energy levels.
_________________________________________________________________________
INTERCONNECTED MECHANOBIOLOGY: a unique approach to Physical Therapy in Fresno, CA
INTERCONNECTED MECHANOBIOLOGY     (I-MEC) is an approach to physical treatment that has been developed by Fresno Physical Therapist Michael Evangelho over a period of almost 30 years. It is a result of much practice and study that is based on the reality that the human person is a complex being, of which all parts work together as a single unit. Its goal is to acknowledge the entire person, and address the deepest levels of function.  Learn More about Pain Resolution Institute and how I-MEC  can drastically improve your life.